Volunteering with the Food Bank
In 2018, over 270 members of our community served as volunteers at the Food Bank. Their 6,900 of service made a big difference in our capacity to fight hunger! Volunteers work in all aspects of the Food Bank: on the front lines in distribution, home delivery and at Ober Park with Picnics in the Park. They are also behind the scenes with food pick-ups, recycling, lunch-making and garden-tending.
Volunteer JOBS
Front-line grocery distribution: Stocking distribution areas, checking in customers, customer service
Home delivery: Individually packing bags of groceries, loading the vans, delivering groceries
Warehouse: Truck unloading, sorting, re-packing, breaking down boxes, stocking
Truck and van drivers: Weekly trips off –island to Food Lifeline, Northwest Harvest, Orowheat, and Costco.
Garden volunteers: Weeding, planting, cultivating, harvesting-come once or come weekly
Harvest for Vashon: Growing food at home, gleaning, preserving produce
Picnics in the Park: Help with lunch prep, serving lunches or providing activities in the summertime
Admin/office: Assist with maintaining data bases, helping customers, providing IT support
Resource raising: Help with food drives, special events, volunteer recruitment, hosting parties
Board and committees: Serve on the Board of Directors or a committee
THANK YOU
A special thank you to the over 270 volunteers who helped in 2018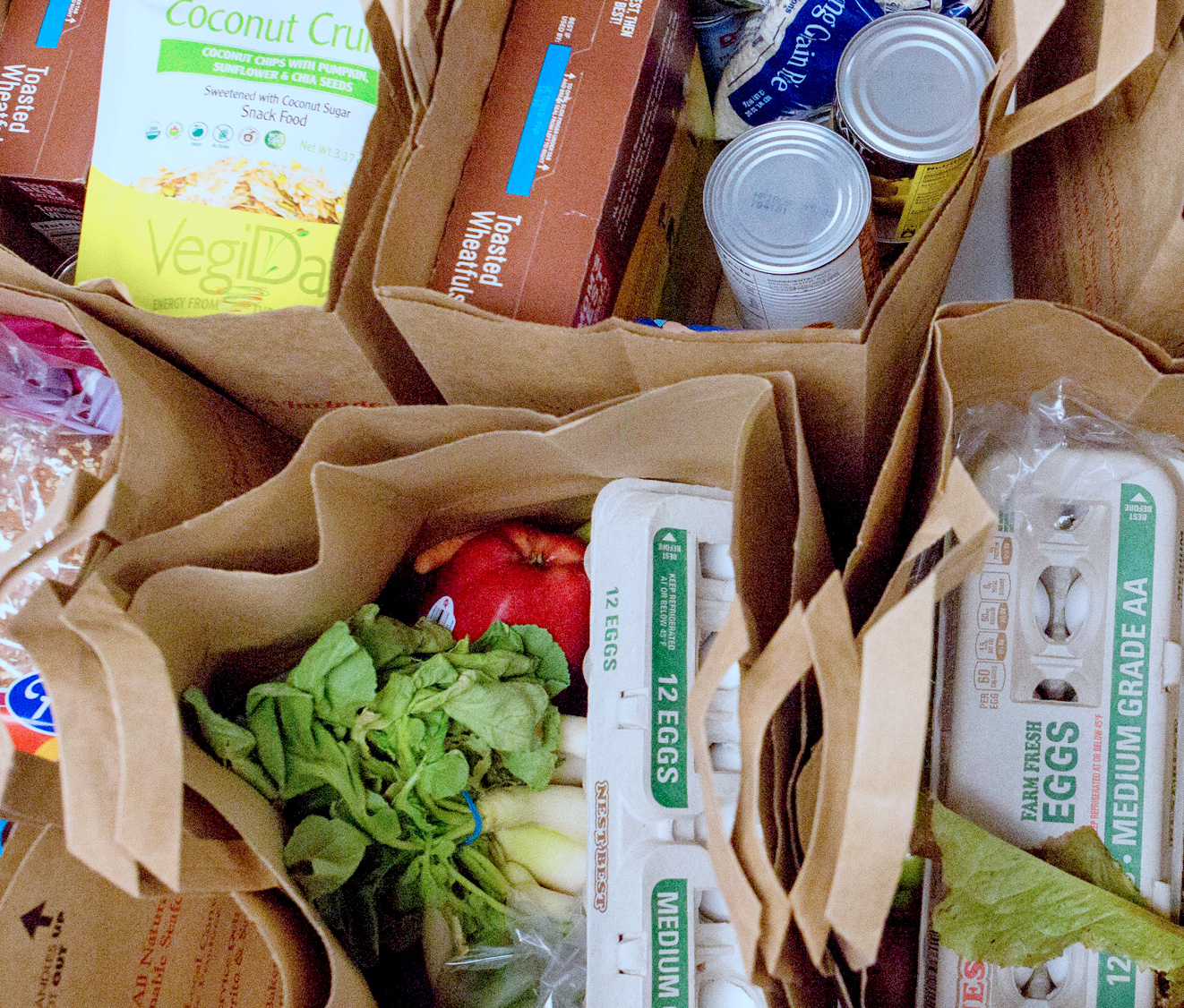 Islanders take care of each other. Volunteering your time to support the food bank means that fewer people we know and care for will have to wonder where their next meal might come from. As a volunteer, you are joining a family of compassionate thoughtful and giving people. Gain friendship, a sense of purpose, and enrich the world you live in- volunteer with us! There's always a job to do, so get in touch and we'll get you connected!
— Rachael Hetrick, Volunteer Coordinator
GIVE A FEW OR GIVE A LOT
Help with a single project or make it a routine!
Volunteer
Please fill in the form below and we will connect you with the Volunteer Program Manager