Amazing Staff
Since its inception in the 1970s, the Vashon Community Food Bank has grown as the need on Vashon has expanded. Food insecurity has now become one of the most pressing social issues on Vashon, with at least one-in-seven households relying on our resources. Now a 501(c)(3) non-profit organization, we have a complement of full and part-time staff, and are governed by a board of directors.
From managing volunteers and distribution to developing programs and services, the work we do would be impossible without our dedicated staff:
Owen Brenno
Picnics in the Park Coordinator
pitp@vashonfoodbank.org
Emma Cassidy
Garden Coordinator
garden@vashonfoodbank.org
Cassidy Berlin
Harvest for Vashon Coordinator
cassidy@vashonfoodbank.org
Emily Scott
Executive Director
director@vashonfoodbank.org
Tracie Mach
Warehouse and Distributions Manager
warehousemanager@vashonfoodbank.org
Rachael Hetrick
Volunteer Program Manager
volmanager@vashonfoodbank.org
Mary Eaves-Mitchell
Administrative Coordinator
admin@vashonfoodbank.org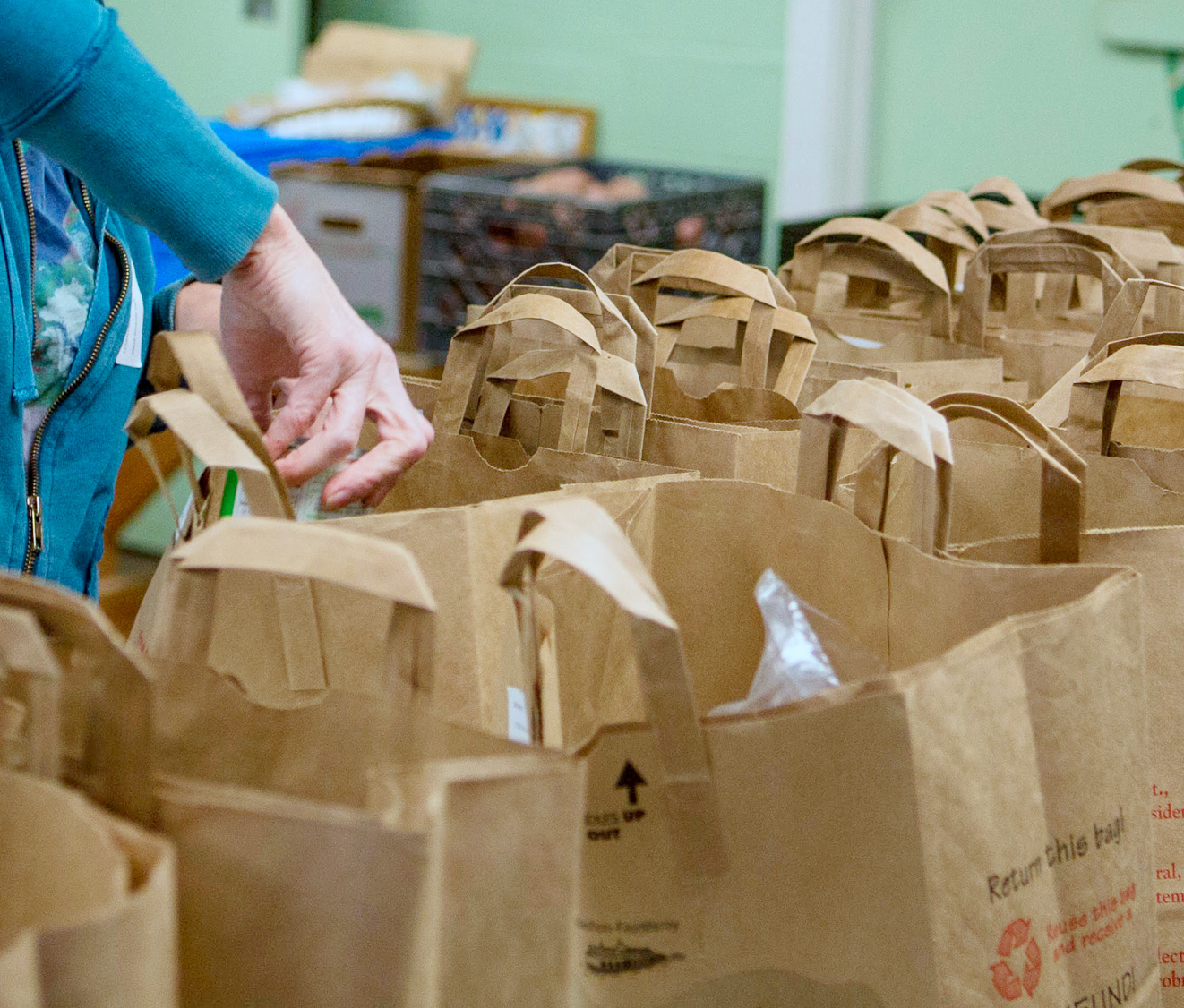 COMMITTED
accountable, innovative, and driven.
We are committed to a community where no-one wakes up or goes to bed hungry. Accountable, innovative and driven by the belief that access to healthy food is a basic human right, we are proud of our evolving programs and services, and successful community partnerships. We are continually striving to destigmatize food insecurity, and educate the public on the increasing need here on Island.
— Robbie Rohr, Executive Director Emeritus
DEDICATED BOARD
energy, ideas, and experience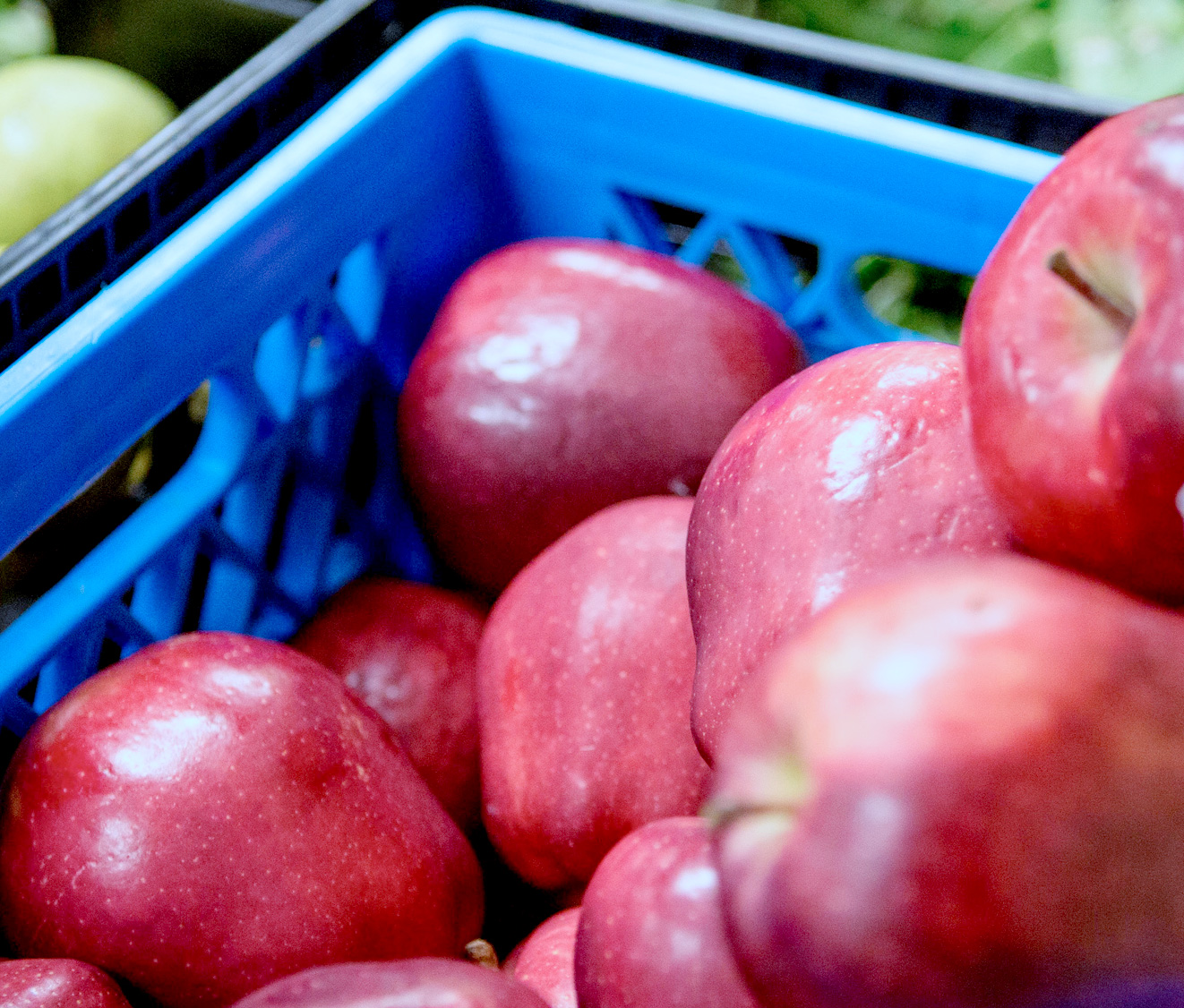 CURRENT Board
Chip Wright, President
Vicki Boyd, Vice President
Marcia Horswill, Treasurer
Ron Falberg, Secretary
Lydia Aguilar-Bryan
Judy Clegg
Mason Gerety
David Knight
Eric Pryne
Pamela de Ryss
Heather Youngs
Board of Directors
Board members of the Vashon Maury Food Bank are dedicated individuals that are volunteering their time and expertise to help keep our community nourished and fed.
Board members serve 3 year terms, with a maximum of two consecutive terms. This keeps our board "fresh" with incoming energy, ideas, experience and expertise.
As a Board for a non-profit corporation, the Board serves to hire, evaluate and support the Executive Director. The Board works with the Executive Director in establishing strategic direction and goals for the organization, provides important governance oversight to the organization and its fiscal health, and serves as an important component of community relations and fundraising.
Frequently Asked Questions
How many people use the Food Bank?
In 2018, over 1,365 different children, youth and adults in 676 households were served by Food Bank Distribution. This is one out of every 9 residents of Vashon and one out of every 7 households. In the course of the year, there were 9,589 household visits to the Food Bank and deliveries to people's homes.
Picnics in the Park provided over 5,200 free lunches to over 570 children and youth during our 2018 summer lunch and activities program.

How do you qualify for the Food bank?
Anyone in need of nutritious food for themselves or their family is welcome to use the Food Bank. We do not ask for any proof of need nor do we ask for ID of any kind.

What are the Food Bank's services?
Four times weekly onsite distribution and once weekly home delivery

Emergency food bags available at several island locations

Picnics in the Park – free lunch and activities for children and youth at Ober Park

Harvest for Vashon – "Grow-A-Row" and gleaning projects island-wide

How is the Food Bank supported?
We are supported by the COMMUNITY. Approximately 80% of our monetary funding comes from on-island individuals, businesses and organizations. This money covers operational costs and purchase of needed foods and essential non-food items.
A large part of our food is picked up weekly from Northwest Harvest and Food Lifeline in Seattle. We regularly receive food from on-island sources including Thriftway, IGA, Island Spring Tofu, East West Produce, the bakeries and coffee roasters. We are also fortunate to have island neighbors and farms that contribute to food drives or drop off donations at the Food Bank: fresh produce, non-perishable foods and personal hygiene supplies.

We buy products that round out our supplies and the nutritional value of what we distribute, and provide a few items that food stamps do not cover such as diapers, toilet paper and feminine hygiene products. In 2017, we started purchasing produce in the fall and winter to ensure that we offer fresh produce all year round.

We grow fresh organic produce in our on-site garden.
How else can we help?
Contribute money to help with ongoing operating costs (purchased food, staff, rent and utilities, gas and ferries)

Organize a food drive or a work party for the Food Bank Garden

Donate funds from a group you belong to or from a party or event

Spread the word that the Food Bank is here to serve the community.

Who comes to the Food Bank?
Your neighbors: People working at the banks, schools and grocery stores, musicians, artists and landscapers.... Anyone and everyone who is in need of nutritious food can come to the Food Bank. Children and Seniors make up half of our client base.

Why do people come to the Food Bank?
People lose their jobs, can't find a job or don't earn enough working to meet basic needs (even sometimes working 2-3 part time jobs)

Some live on a fixed income that doesn't stretch (Social Security or SSI)

Often there has been a health crisis or an accident.

Those fleeing domestic violence.

People who have lost a spouse, or added a new member to the family.

Do you get government funding?
We are NOT a government agency. We are an independent 501(c)(3) nonprofit organization. We receive a very small amount of grant funding through government sources/programs.

What do volunteers do?
Volunteers are our lifeblood. In 2018, volunteers provided more than 6,900 hours of service! They…
Drive our trucks and pick-up food in Seattle, in Kent and on-island

Unload the trucks and repackage bulk supplies

Assist with distribution in the Food Bank

Pack bags and/or make weekly home deliveries

Participate in food drives

Handle our recycling

Make and serve lunches daily for Picnics in the Park

Offer activities for Picnics in the Park

Work in our Food Bank Garden

Participate in gleaning extra produce from gardens and orchards.

Assist with administrative/office work

Serve on the Board of Directors or a Board Committee
What do you need right now?
Protein items such as tuna, peanut butter, cheese, nuts (almonds, walnuts…)

Low sodium canned soups, chili and other ready-to-heat and-eat foods

Condiments and spices

Low sugar canned fruits and veggies

Personal hygiene supplies.